From our Roving Reporter . . .
Immersed in the magic of Van Gogh

By Susan Miller (June 2020)
Before Covid-19's enforced lockdown visitors marveled – and can again from 4 July* – at Van Gogh the Immersive Experience at All Saints' Church, Leicester and also at St Mary's, York. Visitors are transported into the artist's world as they sit surrounded by his works, which cover the arches and walls of these churches.
*Due to local lockdown in Leicester, the planned opening date was put back after this article was published.
Judith Patrick, the Churches Conservation Trust (CCT), Head of Region, North, National Lead for Community Engagement and Volunteering, said Immersive Hope, a European company which had run the exhibition in Brussels and Paris approached them.
"They were looking for venues in the UK and were particularly interested in churches. They made an approach to us about 18 months ago (I spoke to Judith in June 2020) and they suggested churches that they thought might work or cities that they thought might work. When we saw their criteria, we went back with a different list.
"For instance, our church in York wasn't suitable because it's a fairly intact medieval church with boxed pews so there just wasn't the floor space to have a flow of visitors to an exhibition. So, they used a deconsecrated church, St Mary's in York, run by York Museums Trust. Our church in Leicester, All Saints, was perfect though. Although it's medieval it doesn't have fixed furniture and is much bigger.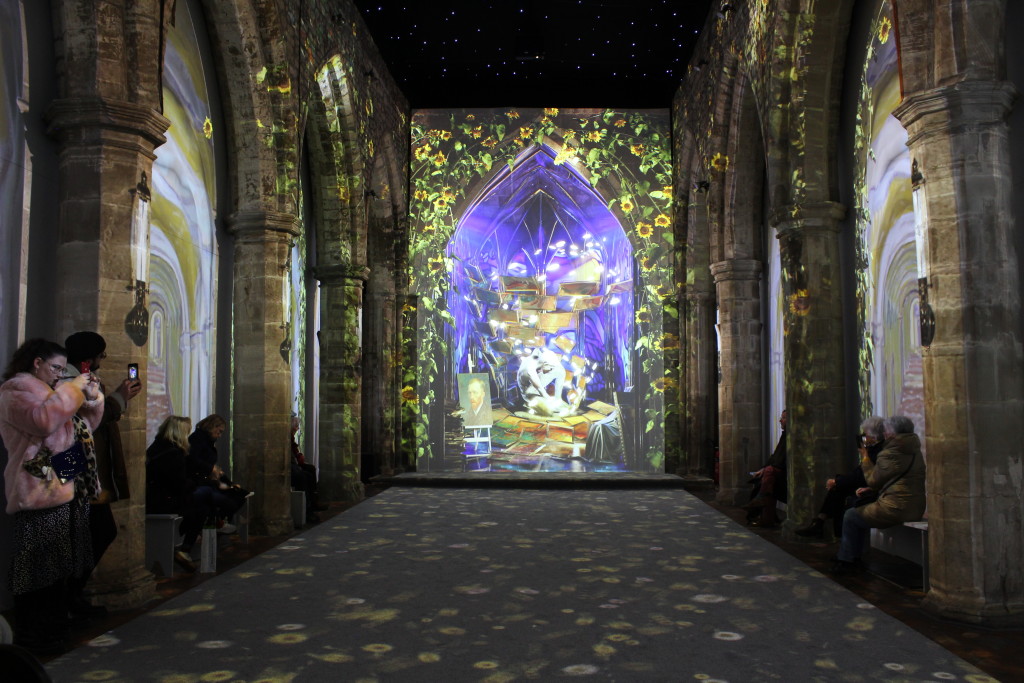 "We spent time looking at the logistics and working through the detail of making it happen.
"In Leicester, of course, tourism has grown significantly since Richard III's skeleton was discovered, and now it is booming. All Saints church is very central and only about 15 minutes' walk from the main train station. It's also very close to a big shopping centre which solves the lack of a toilet and also to a very large carpark."
Judith said that all CCT churches were still consecrated but were no longer used for regular worship. All Saints doesn't have any services although some of their churches have up to six a year.
"There wasn't any regular usage that would preclude the exhibition. However, a group that collects War Memorials uses the chancel which is usually accessed through a separate access door. The Van Gogh exhibition uses the rest of the church."
The war memorial group, the Leicester City, County & Rutland At Risk War Memorials Project, collects large war memorials like stained-glass memorials that once went in village halls, working men's clubs, Labour and Conservative clubs and have become surplus to requirement. They are auctioned periodically, so the organisation buys them and collects them and publicises them.
"They do open for people to view the memorials but their longer term aim is to digitise the collection and find a more permanent depository for the collection. It's fast outgrowing the chancel space," Judith said.
"Van Gogh The Immersive Experience opened in mid-January and ticket sales were going really well and then we began to get cancellations for bookings by the second week in March and then of course had to close on the 23rd," she said.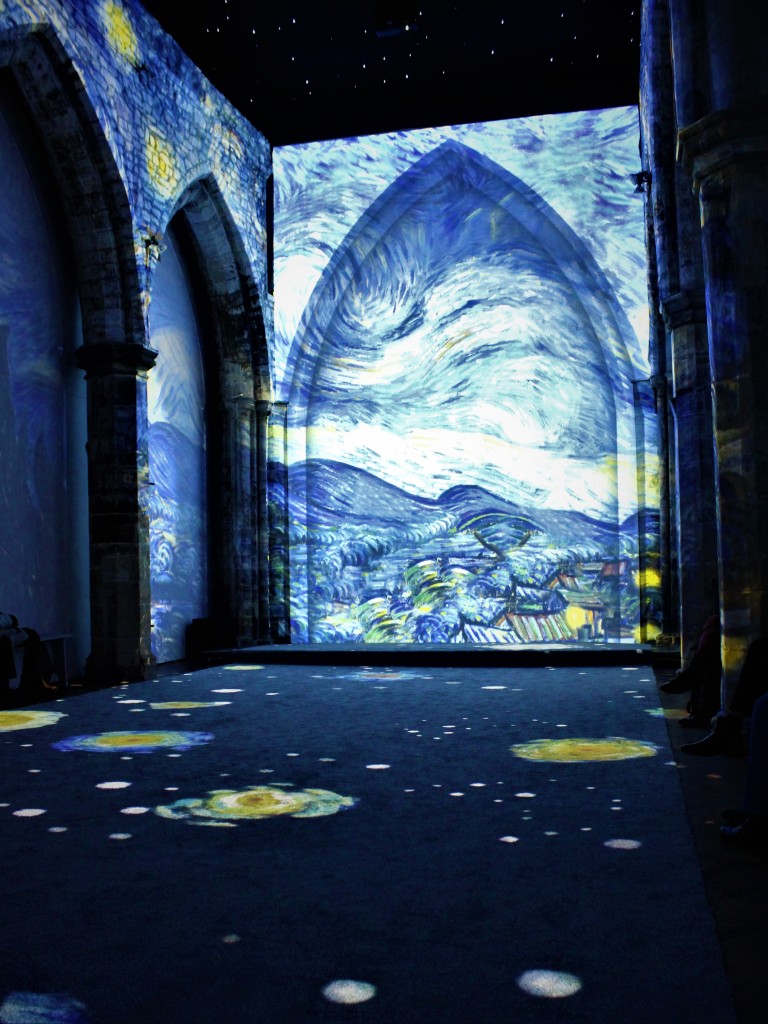 Judith says it takes about an hour to fully enjoy the experience and there is an additional Virtual Reality (VR) experience.
"Even the main part of the exhibition means you sit there for quite some considerable time and just watch the show.
"I don't think you can really get a sense of it until you are sat in the church, I certainly didn't. I went to the York one and you sit in a deck chair and literally the images project onto the walls right around you and so you are fully immersed in it.
"It's hard to describe it but where Van Gogh covered a particular subject matter with a series of paintings for instance with his portraiture he painted people at different periods in their lives and this exhibition has placed them continuously together so you can see progression in that person or landscape. He also painted cornfields many times and in different positions so during the exhibition it actually feels like the corn is waving and moving in the wind. It's hypnotic, I found it incredible to watch."
As Judith pointed out places of worship are now in Phase 3 of reopening and should reopen on July 4 and the Van Gogh exhibitions are duly working hard to ensure that they too can comply with the guidelines and social distancing.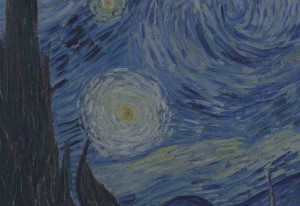 Carol Stenberg, the UK's Director of Operations for The Immersive Experience, said they were compiling a risk assessment document and preparing the teams. They would be putting up Perspex screens, making hand sanitiser and masks available and would be regularly disinfecting public areas.
"The VR will have disposable shower caps, goggles and a face mask and will be disinfected after each use. It's additional to the show so people can decide whether they want to use it or not " she said.
She said All Saints was a perfect venue. "Churches are perfect for shows like this because of their soaring high ceilings and arches. The paintings can be framed by the arches as they are projected, and so the building becomes part of the show," she said.
Carol said digital designers adapt the show to each venue by making the most of its particular features.
"Pre-Covid, we were really popular and had huge numbers of schools bookings," she said. She said once the exhibition reopens, it will run for the remainder of 2020 and possibly even well into 2021.
To her the experience could be hypnotic with "images all around you, along the walls and on the ceiling etc, along the floors, and with a classical soundtrack. It washes over you … the whole loop takes about 35 mins and people often stay to watch it twice," she said.
I asked Judith how the CCT decides on appropriate projects in their churches?
"Because our buildings are consecrated anything that would cause offence to the Christian faith in particular isn't encouraged. We do get quite a lot of approaches from spiritual groups wanting to do things like Ghost Hunting. We don't support those…
"Then – as happened with the Van Gogh exhibition – we get organisations that want to do an activity or exhibition in a particular church which might not be appropriate.
"But if it's something of interest and we can make the logistics work then we are very keen for our churches to be used and kept relevant," she said.
"We have 356 churches across England. Among those we have one on a long-term lease with a circus school in Bristol (with a high-wire and a trapeze), a church in Suffolk that is a Well-Being centre and conference facility, in partnership with a mental health charity, and we've repurposed our church in Bolton as a business and community centre. We tend to ask is the activity something we could support? Does it work logistically for that particular church. And is there a need for that activity in the locality?
Judith said All Saints, situated in an area undergoing regeneration, was a particularly good fit for the exhibition. "It's a 15th Century church packed in a bubble of protection… with its churchyard and perimeter wall. It obviously could have a role to play in the wider society and culture in Leicester. We'd like to find something to keep it relevant for the people of Leicester so that they use it and love it going forward.
"It's being used as a performance and exhibition space for a number of multi-cultural festivals but never for anything consistently
"Finding a longer-term purpose is our aim for all our buildings", she said.
Back to main Roving Reporter page