Publications
Our publications are a new venture.
Pithy, personal and pertinent, they will represent the views of the author, not HRBA or any associated organisation.
* * *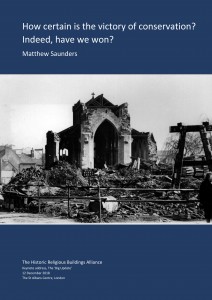 Matthew Saunders, How certain is the victory of conservation? Indeed, have we won?
Looking back on his decades of experience in conservation, Matthew Saunders gives his personal views on where we are now, and what the future might hold.
Free download.
For printed copies, please contact the office.