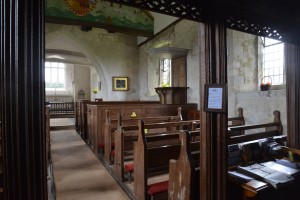 Events
For up to date, latest information, please sign up for our free newsletter
Thank you to all who attended our BIG UPDATE on Wednesday 30th November at St Albans Centre, Holborn, Central London. We hope you found the day enjoyable and useful. Please find details of the talks, please note, that we do not have permission for some of the presentations. 

EDP Community Lead Design – edp-approaches-to-supporting-community-led-design-in-historic-places-of-worship
Mobile generation – give-and-receive-with-the-mobile-generation-neil-Rathbone
Community Energy – powerup-north-london-churches-and-community-energy-nikkie-brain-and-st-annes-highgate
CCT Automatic Doors – rachel-morley-cct-automatic-door-locks-unlocking-potential-or-a-can-of-worms-notes rachel-morley-cct-automatic-door-locks-unlocking-potential-or-a-can-of-worms
Events by other organisations:
June:
Memorials in the Marches, Ludlow, 24 June 
St Laurence's Church houses a fine set of memorials to people associated with the Council of Wales and the Marches over the period 1550–1650. The Ludlow Palmers, who raise money for the Conservation Trust for St Laurence are hosting a conference in the church, on the church monuments, in association with the Church Monuments Society http://www.ludlowpalmers.uk/Ludlow_Monuments.pdf
A Tour of early Quaker Sites in the Yorkshire Dales, 30 June 2017
Visits to Countersett Meeting House, the Cross Keys Quaker Temperance Inn, Brigflatts Meeting House and Firbank Fell to see 'Fox's Pulpit' . for more information please contact John Beal at johnfbeal@hotmail.co.uk
July
Oxford Historic Churches Trust Flagship lecture 2nd July 2017
The speaker is Gerard Russell MBE, the author of (the very well-reviewed) Heirs to Forgotten Kingdoms; Journeys into the Disappearing Religions of the Middle East. The highly topical subject of his lecture is "Christianity in the Middle East: Reasons for Hope and Despair" https://ohct.org.uk/event/wolfson-lecture-with-gerard-russell/
Bidding for Success: securing major funding for capital projects at a place of worship, Thursday 13 July, 10:30am-3:30pm, The Cornerstone, Cardiff
Whether you are planning a major repair project or you want to make changes that will enable greater use of your place of worship, this full-day event aims to help you build your case and successfully plan so that you can articulate your vision to funders and the wider public.
Workshop leaders from the Heritage Lottery Fund will lead practical sessions explaining grant options and teach you how to develop strong bids under the Heritage Lottery Fund's grants programmes. The event will also offer training and resources about consulting and planning your project, local fundraising and applying for other grants. It will also be an opportunity to share ideas and learn from others who are planning or who have already undertaken successful projects.
We are pleased to be able to offer free tickets for people who book before 12 June, though any donations towards refreshments and lunch would be gratefully appreciated. To book your place, please visit our Eventbrite page.
September:
In glass thy story: 70 years of innovation and iconography in the glass art of British and European churches and cathedrals, Art and Christianity Enquiry, Cambridge, 8 & 9 September
This two-day symposium will explore the shifts in methods, style, and iconography found in glass art for churches and cathedrals over the last 70 years.  It will make reference to European models and influences, and will also address particular exemplars from British churches and cathedrals of all denominations, through which to understand better the challenges and opportunities that are present in the exceptional medium of glass, coloured or plain. The symposium will seek to draw out what glass means theologically as an integral part of a place of worship, a vehicle of light, and a boundary between within/without. http://acetrust.org/
The Articulation of Light and Space – Society for Church Archaeology Annual Conference – Worcester, 15th -17th September 2017
The theme focuses on how medieval churches played with illumination and the interplay of light through both architectural and liturgical means. A range of talks including new discoveries being made in the studies of glass-making, liturgy, visual reconstruction and conservation restoration as well as opportunities for local church tours. http://churcharchaeology.org 
October:
Welcoming pilgrims and visitors in the 21st century 13th-14th October 2017 in York
This is the Churches Visitor and Tourism Association annual conference in partnership with Christianity and Culture, University of York.
Meet other volunteers and clergy from churches open and wanting to open, share stories, get great ideas, inspire joint working and learn from the experience of those working in church tourism across the UK.
For more information and to book visit http://cvta.org.uk/annual-conference-agm/
Polite Note:
We rely on other parties for much of the content and wording of these items. Mistakes and misunderstandings can occur, and if you wish to use any items, you should always check the accuracy and current position with the original source.
Please continue to let us know what is happening to help secure the future of historic religious buildings, so we can share it with others.
Please email: hrbeditor@theheritagealliance.org.uk
Quarterly meetings
Subscribing members are invited to our quarterly meetings, which are publicised in our e-newsletter