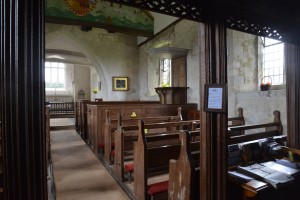 Events
For up to date, latest information, please sign up for our free newsletter
Thank you to all who attended our BIG UPDATE on Wednesday 30th November at St Albans Centre, Holborn, Central London. We hope you found the day enjoyable and useful. Please find details of the talks, please note, that we do not have permission for some of the presentations. 

EDP Community Lead Design – edp-approaches-to-supporting-community-led-design-in-historic-places-of-worship
Mobile generation – give-and-receive-with-the-mobile-generation-neil-Rathbone
Community Energy – powerup-north-london-churches-and-community-energy-nikkie-brain-and-st-annes-highgate
CCT Automatic Doors – rachel-morley-cct-automatic-door-locks-unlocking-potential-or-a-can-of-worms-notes rachel-morley-cct-automatic-door-locks-unlocking-potential-or-a-can-of-worms
Events by other organisations:
April:
The Changing Parish Church: from Saxon to Victorian, c. 600-1900, Sussex Archaeological Society, Lewes, 29 April 2017
The impact of changes in how our forebears worshipped, in the architectural styles used for churches, in preferences for different layouts and interior features have left their mark on our parish churches. A one day conference organised by the Sussex Archaeological Society also looks at their future.
https://sussexpast.co.uk/event/churches
Flintspiration: Norwich Medieval Churches Weekend, Norwich Historic Churches Trust, 29 April – 1 May
Flintspiration will be a festival celebrating the 31 medieval churches of Norwich, with tours, trails, talks, processions, displays, exhibitions, craft demonstrations, street theatre, music guided walks, children's games and activities – and beer and dancing too.
For full details of Flintspiration, as the festival takes shape, visit www.flintspiration.org
Easy Access to Historic Places of Worship, Historic England These courses aims to improve understanding of the statutory background to accessibility and the historic environment, and to share best practice  in managing historic places of worship for greater inclusivity. The course is aimed at people who deal with the day-to-day management of listed places of worship (such as building managers and volunteers), as well as higher-level decision makers. (please visit Eventbrite for locations, dates and booking details)
Living Churchyards: Managing God's Acre in Devon, Spring conference, Buckfast Abbey, Devon: 6 May
Topics to be covered will include Biodiversity, Trees, Insects, Geology, Storytelling, Interpretation, Edible Churchyards. The day will also include a guided walk around the Abbey Garden http://btckstorage.blob.core.windows.net/site13964/Calendar/Living%20Churchyards.pdf
England's Jihad: Henry VIII's reformation five hundred years on, York: 6 May
The Yorkshire Historic  Churches Trust presents an evening with Dr David Starkey CBE FSA RHistS. Tickets: £25 for YHCT members, £30 for non-members, which includes drinks and canapees. Book tickets online at www.yhct.org.uk/events
The Spirituality of Churchyards, Oxfordshire: 6 May
This one day workshop will provide an opportunity to think about the spiritual value of our churchyards and how we can enhance the experience of those who visit them https://www.eventbrite.com/e/the-churchyard-and-spirituality-tickets-31636481568
How to Pick Your Favourite Church, V&A: 17 May
Janet Gough OBE, formerly the Church of England's Director of Cathedrals and Church Buildings, will be talking about some of the churches chosen to appear in her recent book Churches of the Church of England, Director's  http://www.scalapublishers.com/title.aspx?category=&subcategory=&id=3841
Churches Trust Forum Annual Conference 2017, Manchester: 18 May
The focus for 2017 will be 19th and 20th Century church buildings and regeneration for urban and rural places of worship as well as covering the ever important issues such as fundraising, grants and partnership working. https://www.eventbrite.com/e/churches-trust-forum-annual-conference-thursday-18-may-2017-tickets-31881395111
Bidding for Success: Planning capital projects at a place of worship, Manchester, Friday 19 May 2017
Are you planning a major repair project? Do you want to make changes enabling greater use of your church or chapel? This one day event run by the National Churches Trust and Heritage Lottery Fund (NW Region) is an opportunity to help you to build your case and successfully plan so that you can articulate your vision to funders and the wider public https://www.eventbrite.com/e/bidding-for-success-planning-capital-projects-at-a-place-of-worship-tickets-32607265208
June:
Norwich and the Medieval Parish Church c 900–2017: The Making of a Fine City, Norwich,
A conference hosted by the Medieval Parish Churches of Norwich Research Project. All 58 churches, existing, ruined or lost, are included in the project, which seeks insight into how the medieval city developed. The conference (supported by the Paul Mellon Centre for British Art and Purcell) will present the churches in their immediate local context and in the broader framework of urban churches in Britain and northern Europe.  https://norwichmedievalchurches.org/news-and-events/
Memorials in the Marches, Ludlow, 24 June 
St Laurence's Church houses a fine set of memorials to people associated with the Council of Wales and the Marches over the period 1550–1650. The Ludlow Palmers, who raise money for the Conservation Trust for St Laurence are hosting a conference in the church, on the church monuments, in association with the Church Monuments Society http://www.ludlowpalmers.uk/Ludlow_Monuments.pdf
September:
In glass thy story: 70 years of innovation and iconography in the glass art of British and European churches and cathedrals, Art and Christianity Enquiry, Cambridge, 8 & 9 September
This two-day symposium will explore the shifts in methods, style, and iconography found in glass art for churches and cathedrals over the last 70 years.  It will make reference to European models and influences, and will also address particular exemplars from British churches and cathedrals of all denominations, through which to understand better the challenges and opportunities that are present in the exceptional medium of glass, coloured or plain. The symposium will seek to draw out what glass means theologically as an integral part of a place of worship, a vehicle of light, and a boundary between within/without. http://acetrust.org/
Polite Note:
We rely on other parties for much of the content and wording of these items. Mistakes and misunderstandings can occur, and if you wish to use any items, you should always check the accuracy and current position with the original source.
Please continue to let us know what is happening to help secure the future of historic religious buildings, so we can share it with others.
Please email: hrbeditor@theheritagealliance.org.uk
Quarterly meetings
Subscribing members are invited to our quarterly meetings, which are publicised in our e-newsletter